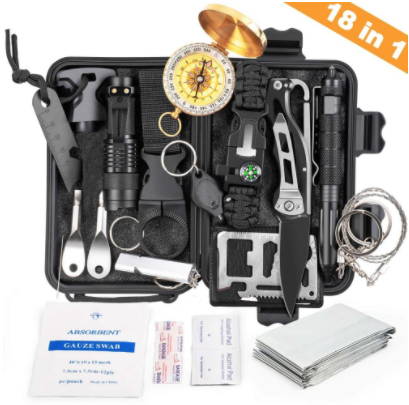 1 x Multi-function scraper

1 x Emergency tungsten steel pen
1 x Emergency thermal blanket

1 x Tactical torch flashlight (AA battery is not included)

1 x Multi-function compas
" This survival kits is absolutely perfect! I was skeptical at the quality before purchasing but I will be ordering a few more for my "go bags" for the whole family! The pocket knife is worth the money alone! The products inside are durable and of good quality. While you may be able to but the products for around the same price, the water proof case holds it all perfectly and keeps it water tight and safe!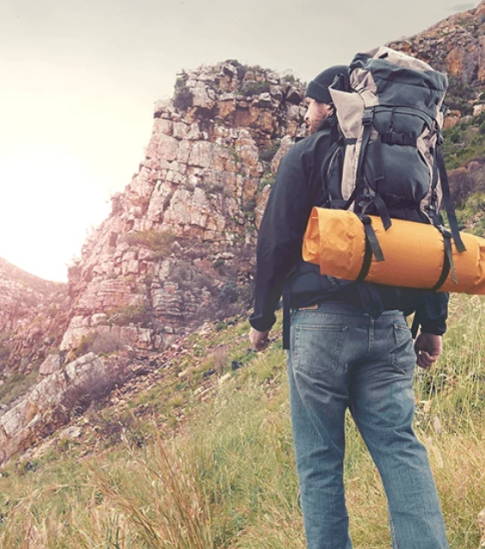 The 18 piece survival kit , is very useful for this uncertain times, if you are a passionate hiker or a just a traveler you must have this kit at all times, comes with a small case where you can access the kit at all times.
100% No risk - Money back Guaranteed - Refunds
⭐️⭐️⭐️⭐️⭐️





Your heading text goes here
Your heading text goes here
Gear & Roses is a company that focus in bringing the latest products and technology to the market. We have been selling online for 15 years we care about our customers and we believe that by focusing on product quality and deliverability our consumers will enjoy using it and will refer us more business.Thank you for trusting us, if you have any questions please email them to support@gearnroses.com and we will answer asap.